Current Focus Areas
At each phase of a Ash's career he has focused on particular areas to build his overall skill set. He is currently focused on the following areas.
E-learning/Adult Learning Theories
Ash has always loved discovering connection points. Areas where challenges for one particular group can be more easily solved because of insights learned in another seemingly unrelated area. Such is the case for online learning in the nonprofit sector. Ash is pushing online learning specifically for the nonprofit technology to move beyond the basics and better leverage the tools, technologies and techniques being used in the private sector and rapidly evolving space of instructional design and Edu Tech.
systems & processes
Ask Ash to remember a date and he'll likely be off (by nearly a decade). Ask him to remember a specific name and he might get the first letter right. Ask him how to solve a particular challenge or problem and he will be creating systems and processes to make it manageable and scaleable in a matter of minutes. Although you would never know it by looking at his homework as a child Ash has a particular knack for breaking things down into discrete steps, understanding how to translate those steps for others and setting the new solution in motion. He continues to have a heavy focus on improving systems thinking as part of program development and management.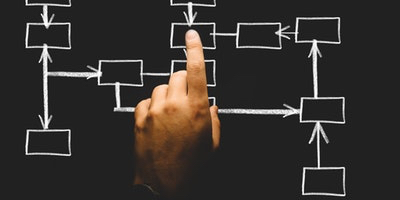 Team Management
With over 20+ years working in the nonprofit space Ash has learned a lot about the power of small teams. Not just that they are the norm for many organizations, but that with the right focus and support they can do truly amazing things. This is why in his current role as the Education Director at NTEN he is focusing on new ways to enable small teams to work together more effectively to add greater value back into the sector.